ARI
---
PROGRAM
OPPORTUNITIES
ABOUT
Bellmouth -
A widening of a railroad tunnel to provide for a future branch connection.
XYZ's inaugral group exhibition at the Ipswich Community Gallery. Bellmouth is a survey of recent work by artists who live, work or create in areas outside of Brisbane's privileged city center. "Ipswich itself could be considered a kind of bellmouth: a liminal space between the concentrated but well-trodden urban sprawl and the possibility-filled wide expanse of the bush."
Moozhan Kheiri, I Let it Consume Me I, 2017-2018. Exterior paint and graphite on MDF. 450mm x 450mm.
Doyoung Lee, My Yellow Rice Crust, 2017. Rice, polyester resin. 50mm x 36mm.
Jacob Ryan-McInally, Past the Pictorial 1 and 2, 2018-2019. Spray paint on timber board frame. 60mm x 240mm.
Jacob Ryan-McInally, Land Split Scape, 2018. Oil and spray paint on timber panels. 97.5mm x 73.5mm
Kate Den Otter, untitled, (detail), 2019. Cane and hand spun naturally dyed wool. Dimensions variable.
Merrin Pratt, Repetition II, 2019. Charcoal on paper. 1500mm x 5730mm.
Merrin Pratt, Fragment, (foreground), 2018. Ink and thread on plastic. 350mm x 200mm.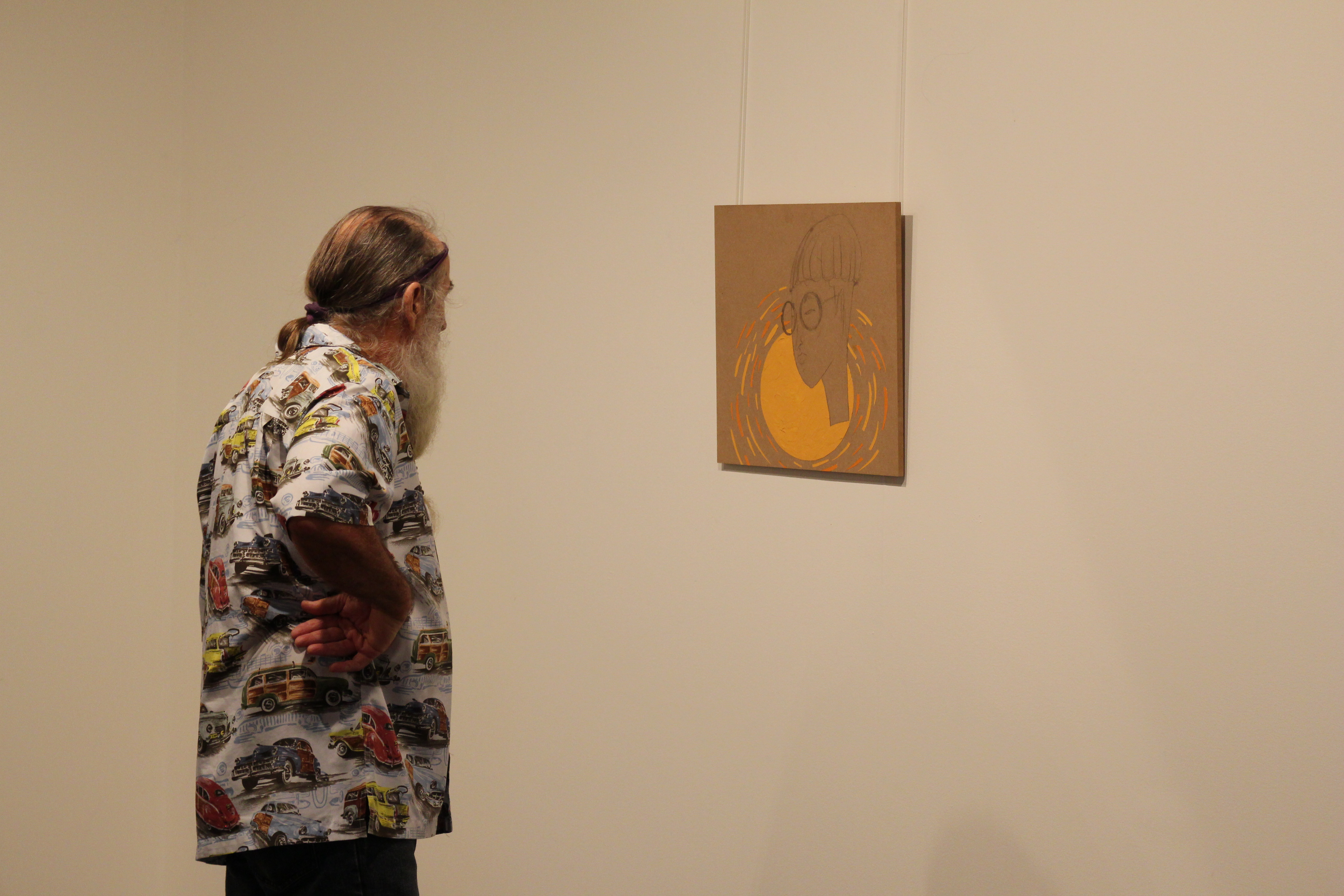 Images courtesy of Tejal Gupta and Tim Fairless.